E&E Dance Collective, A Performance Group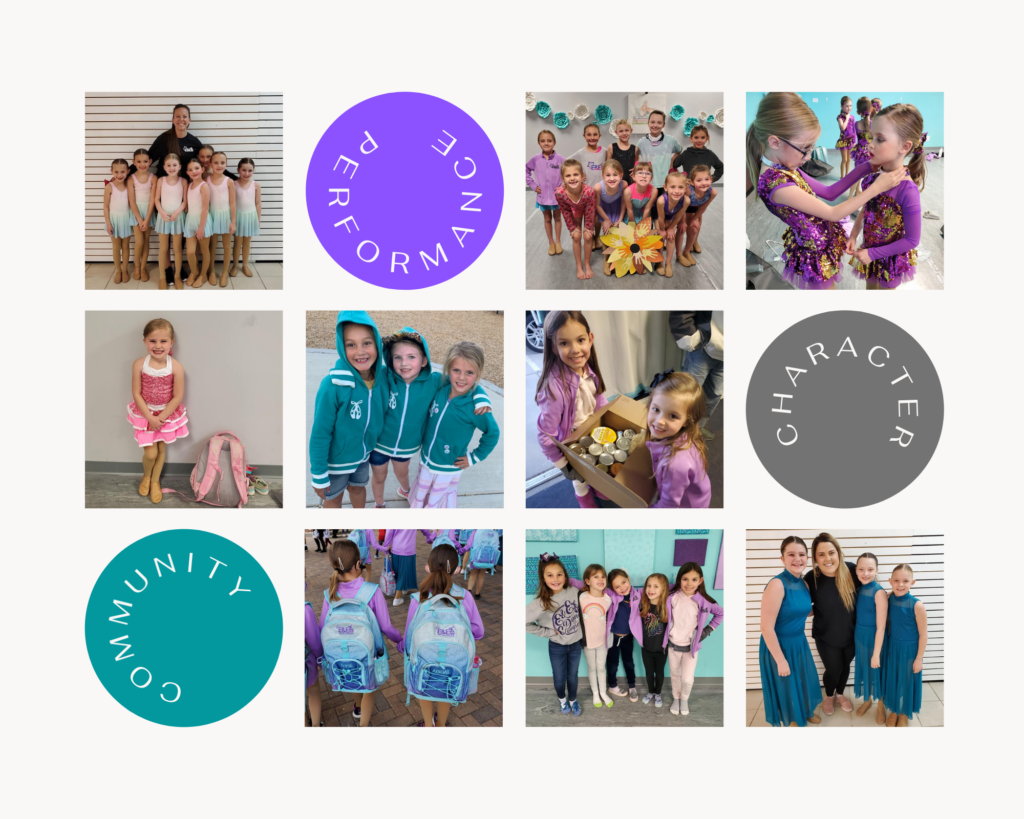 Performance, Community, Character.
MISSION
The mission of E&E Dance Collective is to provide performance opportunities to our dancers while emphasizing fun, positivity, and teaching the art of performance.
GOAL
The goal of E&E Dance Collective is to produce polished performers who are respectful, kind, and understand the importance of working as a team.
PHILOSOPHY
The philosophy of E&E Dance Collective is that dance is an all-inclusive form of art.  Dancers of all backgrounds and abilities are accepted and welcome, with the understanding that our dancers will never be judged on technique or performance but will be encouraged to grow technically and perform to the best of their ability.
CONTACT
WINGMAN FOR DANCE
E&E Dance Collective supports and practices the Wingman for Dance program.
Wingman for Dance team-bonding/trust-building activities inspire dancers to be empathetic, courageous and inclusive young leaders.
Wingman boosts children's confidence, helps them recognize their unique strengths promoting genuine resiliency.
Wingman encourages the overall vibe of our studio by creating an atmosphere of connection and belonging.
Learn more at www.wingmanfordance.org.
COMMUNITY SERVICE
Each of our E&E Dance Collective dancers must participate in two hours of community service per semester.  Our fall semester community service projects include a Parker Task Force Food Drive, a volunteer day at Rosie's Ranch, and packing Backpacks for H.O.P.E.
REQUIRED TRAINING
Each E&E Dance Collective dancer is required to take one combination class, and one Collective class, per week.  Many Collective dancers also take a hip-hop or musical theater class.  Hip-hop and musical theater are encouraged but not required.
ATTENDANCE
Collective dancers are expected to have outstanding attendance in all classes.  Collective members are allowed two regular class absences and two Collective absences per semester.  Tardiness will result in a note written from the Collective dancer to the company teacher, explaining why they were late.
Any missed regular class MUST be made up in a regular class of the same level.
Any missed Collective class MUST be made up in a regular class of the same level. Should a dancer miss a company class, a note to the Collective teacher explaining the absence is due at the start of the next scheduled class.
DRESS CODE
Collective dancers will be required to wear appropriate dancewear to ALL classes, including regular classes and Collective classes.
Appropriate dancewear options are leotard, ballet skirt, tutu, dance shorts, fitted tank top (to be worn over leotard), dance dress, and fitted leggings.  Dancewear can be any style, any color. A warm-up jacket will be allowed through the warm-up and stretching portion of class.
Collective dancers will be required to wear tan jazz shoes and pink ballet shoes.
Collective dancers will be required to have his/her hair pulled back during ALL classes, including regular classes and Collective classes.  Hair must be in a braid, braids, or a bun.
PERFORMANCE OPPORTUNITIES
E&E Dance Collective will perform in three performances per semester.  Our E&EDC dancers will also participate in our annual recital in May with their regular combination classes.
Our fall semester performances include Castle View Poms Competition Kick-Off Celebration, our own E&E Dance Collective Fall Showcase, and a performance at a local retirement community.
AUDITIONS
Auditions will be held once per year, at the end of March.  Auditions will include a headshot, a public speaking section, a technique class, choreography, and a team building exercise.
The purpose of auditions is to allow our Collective director and teachers to measure Collective interest, and place dancers into groups that will best give them the opportunity to succeed.  Collective dancers will be required to re-audition each season.
While we ask that all dancers audition, they are not being judged for acceptance. Collective auditions are all-inclusive and help guide placement.